It's the time of year to look like a beach goddess and flaunt your hottest bikini.  As a Midwesterner, I think it's important to have gorgeous hair that makes it LOOK like I just came back from the beach.  I imagine the salty ocean spray and a paradise with a beach cabana – and then I spray on beach hair miracle spray to give me the look of the beach goddess I want to become.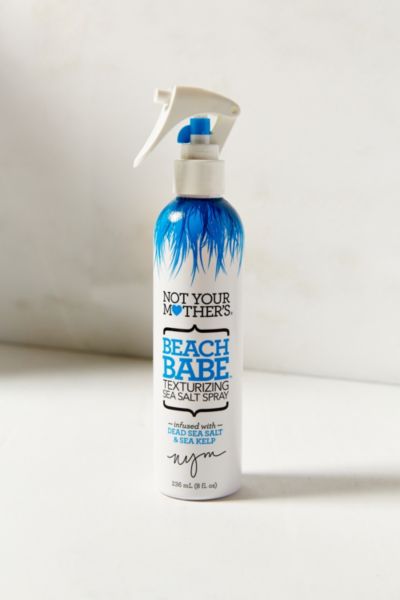 I loooove Not Your Mother's Texturizing Sea Salt Spray.  It is accurately called Beach Babe because it gives you perfect, sexy, beachy waves and it smells as amazing as a piña colada tastes.  You can spray it on your damp or dry hair, and you only need two or three spritzes to give your hair lift, texture, and wave.  I love using it when I get out of the shower and when I'm leaving the pool, and I can feel the difference in my hair.  The one flaw is that it's not the best size to throw in your bag and there's no cap to keep it from spraying the insides of your purse.  That being said, here's my second choice.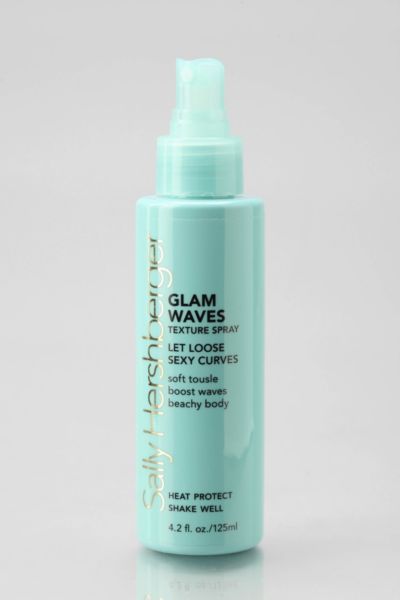 Sally Hershberger Glam Waves also smells amazing and gives your hair some sexy, tousled waves, but I think you need more like five or six sprays and I don't feel the same volumizing texture the first spray gives me.  However, the trade-off is that it's small and capped so you can through it in your pool or beach bag and spritz your hair while you're out romping around.
After the break-down, Not Your Mother's is the cheaper option from about $5-$8 depending on where you buy it and Sally Hershberger rings in at $13.  The choice is yours, but you can't go wrong with beach babe waves either way.
Both are sold at Urban Outfitters: Not Your Mother's, Sally Hershberger